Flexability is here to support your organizational objectives and goals. Using our Listen, Align, and Deliver approach, we design tailored equity and inclusion strategies. Our approach is fast-moving, supportive, optimistic, and structured with a foundation built on academic and scientific research backed by "on the ground" success.
Flexability's team of equity and inclusion leaders brings a breadth of experience in both the private and public sectors. We utilize a holistic approach starting with assessing your organization's inclusivity strengths from many vantage points. There are no surprises with us. Your team's input and insights guide Flexability from proposal to services delivered. Doing so enables optimal conditions for inclusivity, equity, and diversity success.
Holistic Approach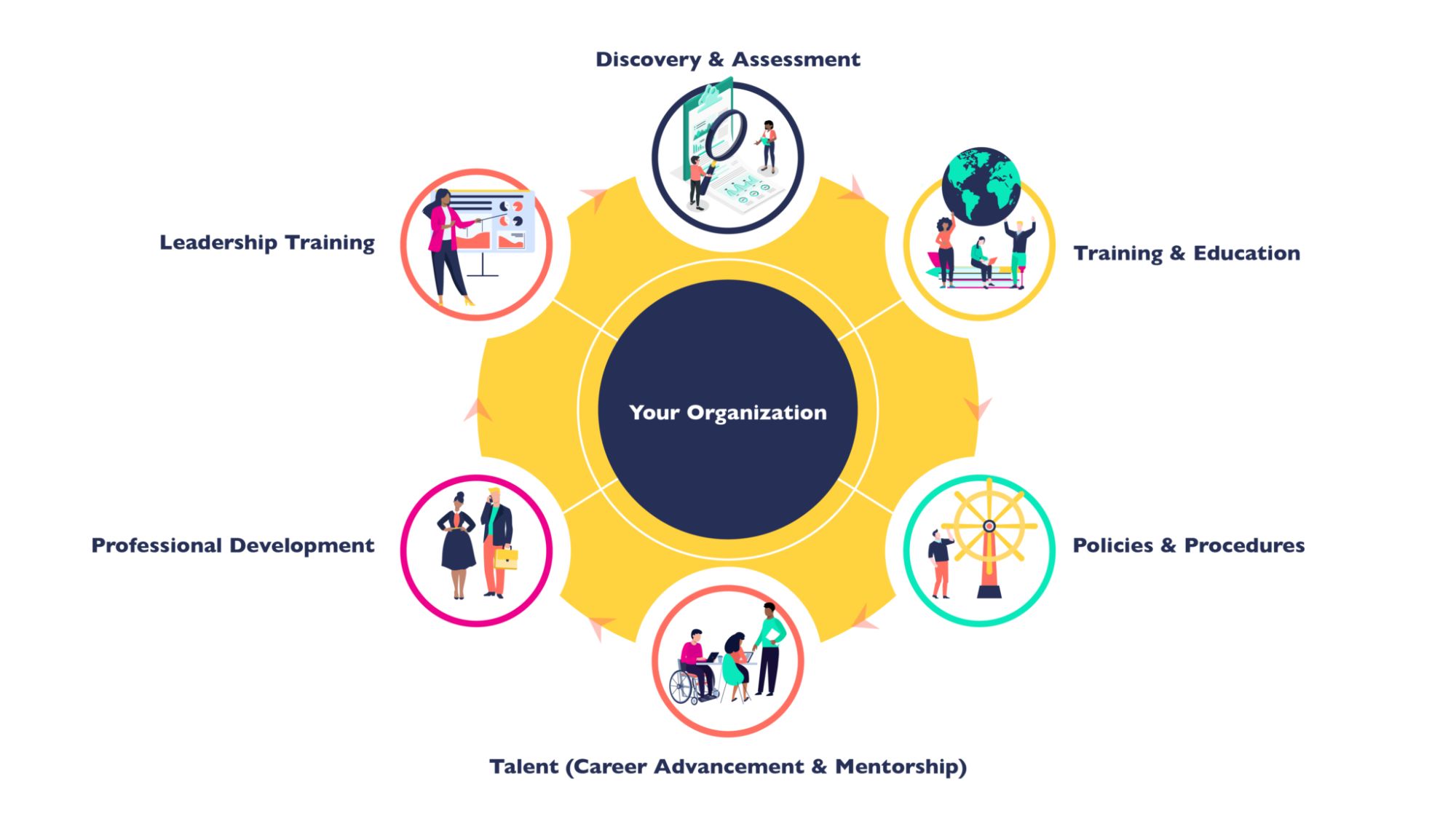 Creating authentic and sustainable workspace equity requires a comprehensive approach. To create workspaces where everyone is valued and included, Flexability analyzes multiple points where equity must be present, including hiring, retention, promotion, professional development, work norms, inter-employee relations, policies and processes, internal and external messaging, and employee manuals. Doing so guarantees a productive, innovative, and value-driven company.
Our consultants work with companies of all sizes to unlock the next phase of a company's cultural architecture. Some of our service offerings include:
Assessments
Education
Training